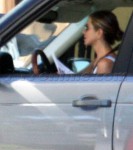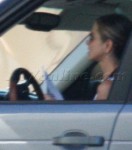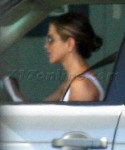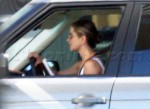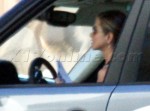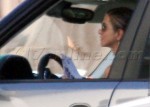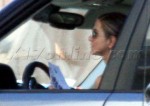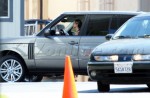 Felizmente Angelina e os gêmeos estavam lá visitando Brad Pitt na quinta-feira, mas o ator poderia estar em algum lugar dos estúdios Sony hoje, quando Jennifer Aniston apareceu com seu Range Rover prata! Claro, é um estúdio grande, mas apenas Jen sabia o quão perto estava de se encontrar com Brangelina....
-------------------------------------------------------
Thankfully Angelina and the twins were there visiting Brad Pitt on Thursday, but the Moneyball actor could have been somewhere on the Sony lot today when we snapped Jennifer Aniston stopping by in her silver Range Rover! Sure, it's a big studio, but if only Jen knew just how close she was to running into Brangelina....