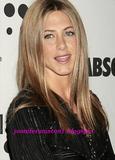 John Mayer está volta para os braços de Jennifer Aniston. O músico chegou ao hotel Mandarin Oriental, onde a loira está hospedada em Miami, nesta quinta-feira, 8. De acordo com uma fonte da revista "Life & Style", Mayer foi visto no hotel com outro homem, aparentemente um personal trainer. "John estava com um short cinza, uma camiseta verde e segurando uma garrafinha de água. Parecia que tinha acabado de sair da academia", disse a testemunha, afirmando que o ator estava de bom humor.
---------------------------------------------------------------------------------------

John Mayer arrived at the Mandarin Oriental hotel in Miami Beach at 12:30 p.m. today, Life & Style can reveal exclusively. It's the same hotel where the new woman in his life, Jen Aniston, is staying! "John came in with another man who looked like a personal trainer. John was in long gray shorts and a green T-shirt, and was holding a water bottle. He looked like he just finished a workout," an eyewitness tells Life & Style. "His hair was still in its new signature cut and he was in a great mood."