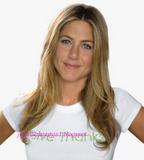 J
ennifer Aniston e John Mayer estão juntos há cerca de três meses. Os primeiros rumores da ligação entre o cantor de 'Bigger Than My Body' e a ex-atriz de "Friends" começaram a surgir há quatro semanas. Desde então os dois tem sido vistos e fotografados num clima de romance. "Eles têm mantido a relação em segredo. Mas, Jen percebeu que era algo sério e então decidiu trazer o relacionamento a público", revelou uma fonte próxima ao casal ao New York Post. John Mayer vai realizar uma turnê pelos EUA e Canadá durante o Verão, com a participação de Colbie Caillat. Além disso, o músico prepara o lançamento de um DVD ao vivo.

-------------------------------------------------------------------------------------------------------

John Mayer and Jennifer Aniston have been keeping their relationship on the down low for at least three months prior to going public. That's what Page Six claims. Jenny and John went public earlier this month, but a source said they have been dating for much longer than a month. The source said, "They'd been keeping it under wraps and hiding out together on their dates. Then Jen realized it wasn't just a fling and decided to take it public."