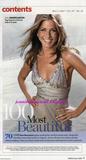 ...
...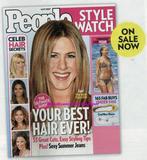 Para a 'menina' Aniston, 38, os benefícios da yoga vão além de somente tonificar o seu corpo. "Eu tive de tudo, de grandes gargalhadas até a tristeza profunda, eu chorava enquanto fazia os movimentos", disse a Self magazine. "É bom botar tudo para fora. Você se sente como em uma sessão de terapia, em um exercício e em uma meditação ao mesmo tempo". (JA1)
------------------------------------
For Om-girl Aniston, 38, the benefits of yoga go beyond just a toned bod. "I've had everything from deep laughter to deep sadness, where I was crying through moves," she told Self magazine. "It's good to get that stuff out. You feel like you're having a therapy session, a workout and a meditation at the same time."