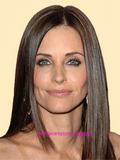 A atriz Courteney Cox, que teve sua série Dirt cancelada, gostaria de reviver a experiência de fazer parte de Friends, dessa vez, porém, em algo que dure mais do que meia hora, ela gostaria de fazer um filme de "Friends". De acordo com uma fonte, depois de ver o sucesso que a adaptação de Sex and the City fez no cinema, Courteney gostaria muito de fazer um filme sobre a série dos 6 amigos. Jennifer Aniston, a Rachel, e David Schwimmer, o Ross, no entanto, não são a favor da empreitada. Jennifer já declarou mais uma vez que não quer acabar estereotipada pela personagem. Mesmo sendo a eterna Rachel, Aniston foi a única do elenco original que conseguiu realmente crescer na carreira e fazer transportar sua fama para as telonas.
-------------------------------------------------------------------------------------------
Courteney Cox will get over the axing of her TV drama Dirt by masterminding a Friends reunion. The 43-year-old actress is eager to move on with new projects following the demise of Dirt, and Friends is part of her future plan. "Courteney has already spoken to a lot of the old gang and most of them are eager to do it," reveals a source close to the actress and producer. "Courteney has seen the success of the Sex and the City movie and is sure a Friends movie would be even bigger. Her biggest problem is getting Jennifer (Aniston) on board because she has so far refused to even contemplate going back to her Rachel role. She's concerned it will damage her chances of moving on with her career as a serious actress."