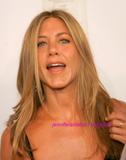 Angelina Jolie ficou tão furiosa ao descobrir que Brad Pitt apresentou a pequena Shiloh à ex Jennifer Aniston, que ameaçou largar o astro. A estrela de Tomb Raider não gostou nem um pouco quando soube que Brad, Shiloh e Jennifer almoçaram juntos. Segundo uma fonte da revista "Star", Jolie raramente fica com tanta raiva. "Ela gritou tanto com o marido que suas veias do pescoço ficaram saltadas. Ela disse a Brad que se ele levasse Shiloh para perto de Jennifer novamente, seria o fim da relação", revelou a fonte. De acordo com o site Female First, Pitt teria convidado Angelina Jolie para o tal almoço na mansão da ex em Malibu, mas a morena teria recusado o convite. A mulher do astro acha que Jennifer quer causar problemas no relacionamento do casal.
------------------------------------------------------------
Angelina Jolie allegedly threatened to dump Brad Pitt after discovering he'd taken their baby daughter to meet his ex-wife Jennifer Aniston. The Oscar-winning beauty was said to be furious when she found out Brad and 14-month-old Shiloh had shared lunch with former 'Friends' actress Jennifer. A source told Britain's Star magazine: "Angelina went totally ballistic. She rarely gets so angry. She was shouting so hard at Brad that the veins were bulging in her neck. She told him in no uncertain terms that they were finished if he took Shiloh anywhere near Jennifer again." Brad had reportedly asked Angelina to join him and Shiloh for lunch at Jennifer's Malibu mansion, but she declined his offer. Angelina allegedly feels Jennifer is trying to drive a wedge between the couple, who have three adopted children, Maddox, five, Pax, three and two-year-old Zahara.